Gerald is a thought leader in presenting your value through the art of selling and is the Founder and CEO of 3X5X7. He has over forty years' experience in the construction and conduct of programs in his role as a consultant to industry and commerce. Gerald has trained and coached people here in Australia and overseas in many multi-national companies as well as small to medium enterprises.
He has been a Company Secretary and Accountant for international organisations operating out of the City of London – Maniford Management and Wingate & Johnson. He has also been a Sales Representative for Kodak where he was the top sales performer. As the Product and Sales Trainer for the Asia, Africa and Australasia Area he trained over 500 salespeople in America, Asia and here in Australia. He has held the position of National Sales and Marketing Manager for Ericsson Communications where he introduced the first sales compensation scheme as well as clearing obsolete stock for $3.5 million. Gerald decided to leave the corporate world and form his own business which has seen him present not only in Australia but also overseas. He is a Certified Practising Marketer and has also been a visiting facilitator at the Mt Eliza Business School lecturing on finance and leadership. He obtained his Certificate IV in Assessment & Workplace Training through Melbourne University.
Gerald uses all the best methodologies of training, presenting and communication to make the most complex subject clear and simple.  His sound common sense and bottom-line focus, help him to translate learning and skills strategies into approaches highly appealing to participants and clients alike. Running his own small business he is acutely aware of the highly emotional input and persistence needed to succeed in this arena as well as the degree of motivation to weather the highs and lows.
He is passionate about what he does and brings that energy to the program in a fun and engaging manner. He loves seeing participants happily learning and enjoying themselves in a highly interactive, content-rich environment and so applying the skills learned for success.
"You cannot teach a person anything, you can only help him to discover it within himself"
Galileo Galilei.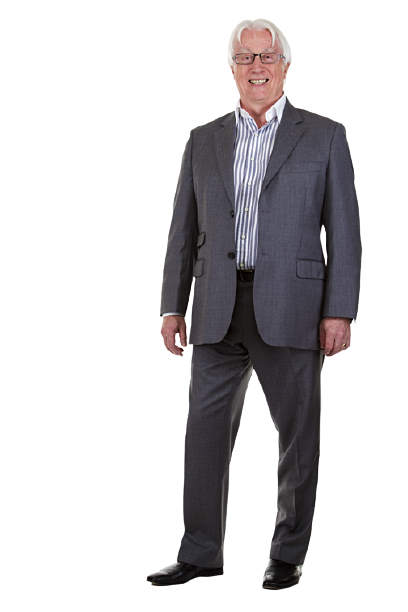 Hire him as a coach, facilitator or speaker for your next function or use him to develop your people skills for lasting profitable results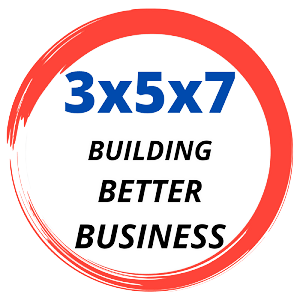 3X5X7 is the business success formula for building a better business. It is a training, coaching and consulting enterprise specifically focused on improving the sales revenue and profit of clients. So what is this formula?
3 = These are the three strategies any enterprise employs. Marketing strategy, Operations strategy and Finance strategy
5 = There are five ways that you can increase your dollar sales. Leads, Conversion, Average Sale, Frequency and Price
7 = There are seven ways you can improve your dollar profit and cash flow. Revenue, Cost of Goods Sold (COGS), Operating Expenses, Creditors, Debtors, Stock/Work in Progress and Price
X = There is a multiplying result when the above are working in synchronisation.
3. Most small businesses know their Operations, but often require help in the other two areas. – Marketing and Finance which should be running alongside Operations and not as an afterthought
5. Goals should be set for each of the five ways to increase dollar sales and then monitored for further action.
7. Managing the seven ways for improved profit and cash flow on a daily basis is crucial for your success and long term survival
X. A number of small business owners and some large organisations compartmentalise the three strategies rather than seeing them as interdependent on one another. This can inhibit growth and lead to lost opportunities.
Please contact us for a no-obligation chat.